People who want to start successful careers in the ever-changing sector of project management often choose to further their education in Australia. However, the expense of enrolling in such a programme can vary widely based on individual circumstances.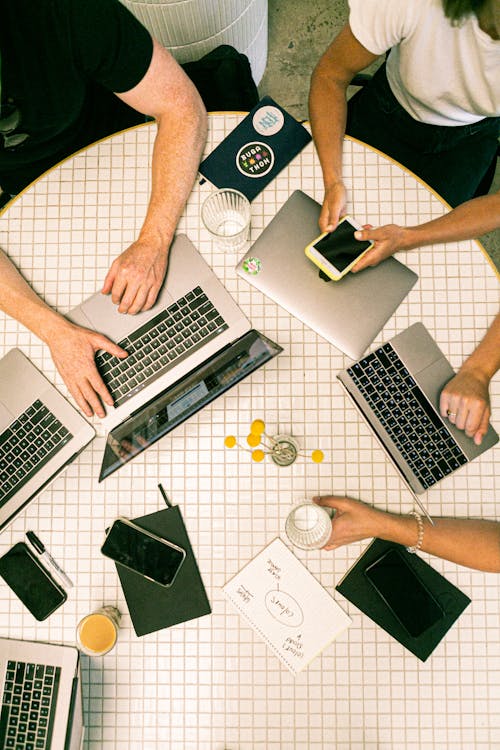 In this article, we'll take a look at how much it costs to earn a degree in project management in Australia. To help you budget for your education, we will discuss topics such as tuition, living expenses, and scholarships. Whether you are an overseas student thinking about studying in Australia or a domestic student curious about project management degree options, it is important to have a firm grasp on the financials. 
Let's start by looking at the main factors that affect how much it costs to study project management in Australia.
How Much Does It Cost To Study Project Management In Australia?
Several variables affect the total cost of a project management education in Australia, including the sort of programme you pursue, the school you enrol in, whether you are a domestic or international student, and where in the country you choose to study. The primary costs to think about are as follows:
Tuition Fees
Undergraduate Degrees: The cost of a bachelor's degree in project management for domestic students typically ranges from AUD 6,000 to AUD 11,000 per year at public universities. Private institutions may charge higher fees.

For international students, tuition fees are generally higher, ranging from AUD 20,000 to AUD 40,000 or more per year.
Postgraduate Degrees
A master's degree in project management for domestic students can cost between AUD 10,000 and AUD 25,000 per year at public universities. Private institutions may charge more.

International students pursuing a master's in project management may pay between AUD 20,000 and AUD 45,000 or more annually.
Living Expenses
Living costs in Australia can vary depending on the city and your lifestyle. On average, students should budget around AUD 20,000 to AUD 27,000 per year for living expenses, including accommodation, food, transportation, and other personal expenses.
Course Materials and Supplies
You may need to budget for textbooks, software, and other materials related to your project management courses. This cost can vary but is typically a few hundred to a thousand dollars per year.
Health Insurance
International students are required to have Overseas Student Health Cover (OSHC), which can cost around AUD 500 to AUD 800 per year.
Miscellaneous Fees
Some institutions may charge additional fees for services, activities, or administrative costs. These fees can vary, so it's essential to check with your chosen university.
Scholarships and Financial Aid
Scholarships and financial aid options may be available to help offset the costs of studying project management in Australia. These can come from the government, universities, or private organizations. Be sure to explore scholarship opportunities for which you may be eligible.
Part-Time Work
Many international students work part-time to support themselves while studying. Australia allows international students to work up to 40 hours every two weeks during the academic year and full-time during scheduled breaks. Income from part-time work can help cover living expenses.
Researching individual schools and programmes is essential for obtaining the most recent and accurate data on tuition costs and funding opportunities. If you want to have a pleasant and manageable time while studying in Australia, you need also to give serious thought to your circumstances and financial situation.
How Long Is The Project Management Course In Australia?
Depending on the programme or university you enrol in and the depth of the course material, the time it takes to complete a project management course in Australia might vary widely. The following is a broad outline:
Undergraduate Degree (Bachelor's)
Typically, a Bachelor of Project Management in Australia takes three to four years to complete when studying full-time.
Postgraduate Degree (Master's)
A Master of Project Management is usually a two-year program when pursued full-time. Some universities may offer accelerated one-year programs for students with relevant undergraduate qualifications.
Graduate Diploma or Graduate Certificate
These are shorter options for postgraduate study in project management. A Graduate Diploma typically takes one year, while a Graduate Certificate is a shorter program, usually taking six months to complete when studying full-time.
Short Courses and Certifications
There are also various short courses, workshops, and certifications related to project management available in Australia. These can range from a few days to a few months, depending on the specific course and institution.
It's worth noting that some schools may provide more adaptable study alternatives, such as part-time or online study, which can affect the total duration of a programme. Students from other countries should also research visa requirements, as they may differ from country to country and have different standards for course length and full-time study.
For the most up-to-date and accurate information on programme lengths and available electives for project management courses in Australia, prospective students should contact individual schools directly.
Is Project Management A Good Course In Australia?
Like many other countries, Australia holds a high esteem for and values the study of project management. There are several compelling arguments in favour of enrolling in a project management school in Australia:
High Demand for Project Managers: Australia has a robust and growing economy with various industries such as construction, information technology, healthcare, and finance that rely heavily on project management expertise. This creates a strong demand for skilled project managers.
Job Opportunities: Completing a project management course in Australia can open up a wide range of job opportunities, including project manager, program manager, portfolio manager, and related roles. These positions are often well-compensated.
Global Recognition: Australian universities are known for their high-quality education, and degrees obtained in Australia are recognized and respected worldwide. This can be especially advantageous if you plan to work internationally.
Networking Opportunities: Australia's education system encourages collaboration and networking, which can be beneficial for future career opportunities. Many universities have strong ties to industry, providing students with opportunities to connect with potential employers.
Practical Learning: Project management courses in Australia often include practical, real-world components, which can help you gain hands-on experience and apply your knowledge to actual projects.
Diverse Work Environment: Australia is known for its cultural diversity, and this is reflected in the workplace. Studying in Australia can expose you to a multicultural work environment, which is valuable in today's global business landscape.
Professional Associations: Australia has several professional associations, such as the Australian Institute of Project Management (AIPM), that offer resources, certifications, and networking opportunities to project management professionals.
However, much like any other field or major, project management success is dependent on the individual's unique set of interests, abilities, and aspirations. Determine if project management is a good fit for your career goals and skill set. You should also look at individual schools and programmes to identify the one that meets your requirements and provides you with the courses and experiences that will help you succeed in your chosen field.
Conclusion
Studying project management in Australia can lead to a rewarding and financially rewarding job. Australia is a popular choice as a study abroad location because of its robust economy, high demand for qualified project managers, and world-class academic institutions.
Australia offers a variety of educational opportunities, from undergraduate to graduate degrees, graduate diplomas, and shorter certification programmes, so you may tailor your education to your specific needs and goals. Working in Australia, with its many different cultures and peoples, can also help you grow intellectually and culturally.
Although project management is a worthwhile and respected profession, it is important to choose a programme and school that are a good fit for your interests and professional goals. Think about how long the programme will take, how much it will cost, how much money you will need for living expenses, and what kind of financial aid will be offered.
Taking a project management course in Australia can provide you the tools to succeed in this ever-changing field, and can lead to many different kinds of employment prospects in Australia and around the world.
Looking for an Online Project Management Program in Australia? Yes, we did hear you! So click my company to know more.